CURRENT FIRE RISK

- LOW

- Burn hours are from 6AM to 11AM with current burning permit.

SEE ADDITIONAL DETAILS AND BURN REGULATIONS HERE

Effective May, 3, 2021 - Burning is allowed 6am-11am with valid permit. No large Brush piles or Slash piles in any ODF protected lands.
CURRENT FIRE RISK

- LOW

- No Burning Allowed.  Total Burn Ban in Hood River County until October 30, 2022, unless a week of heavy rain before then. No burning allowed in ODF protected Lands or within ¼ mile till further notice.
FIRE DEPARTMENT MEMORIAL
The Memorial Garden is located at the Odell Station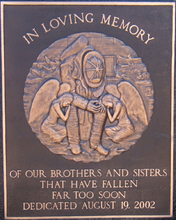 Firefighter's Prayer
When I am called to duty God;
Wherever flames may rage.
Give me the strength to save some life;
Whatever be it's age.
Help me embrace a little child, before it is too late;
Or save an older person from the horror of that fate.
Enable me to be alert and hear the weakest shout;
And quickly and efficiently, to put the fire out.
I want to fill my calling, and give the best in me;
To guard my every neighbor, and protect his property.
And if according to my fate, I am to lose my life;
Please bless with your protecting hand;
my children and my wife.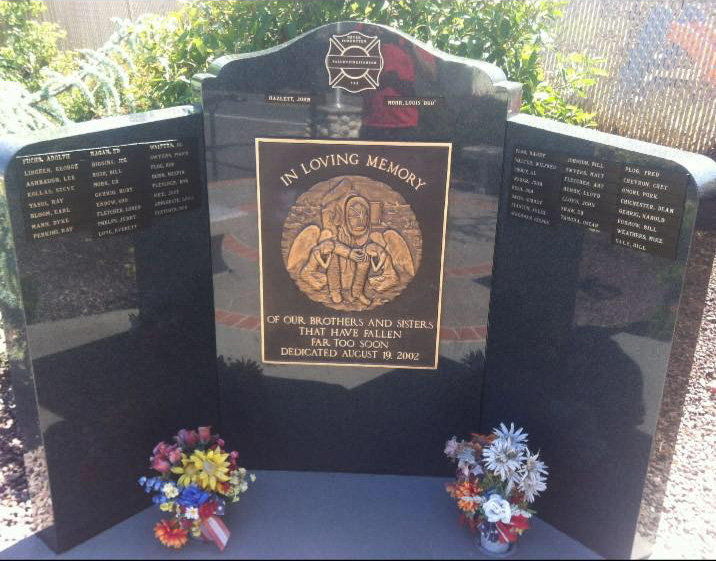 Dedicated to the memory of the following Odell Fire Department members:
George Ackerman
Louis Applegate
Lee Ashbaugh
Earl Bloom
Chet Chevron
Dean Chichester
Aubrey Davis
Melvin Dunn
Sho Endow
Art Fletcher
Ben Fletcher
Bob Fletcher
Loren Fletcher
Tim Fletcher
Adolph Fuchs
Bill Furrow
Harold Gehrig
Rudy Gehrig
Ed Hagen
John Hazlett*
Lloyd Henry
Joe Higgins
Bill Johnson
Steve Kollas
George Lingren
John Lloyd
Herb Luper
Dyke Mann
Ed Mohr
Pork Omori
Ray Perkins
Jerry Phelps
Fred Plog
Harry Plog
Rod Plog
Jeff Rice
Bill Rush
Bob Rush
Ed Shaw
Jules Stanton
Matt Swyers
Pooch Swyers
Oscar Tamura
Ed Thomas
Al Trout
Wilfred Walter
Al Walters
John Weber
Ray Yasui
Cliff Whitten
Arne Udelius
Clary Masiker
Ken Palmer
Ken Raasch
Tom Yasui
Butch Still
Dedicated to the memory of the following Pine Grove Fire Department members (since the July 1, 2011 merger)
Bill Gale
Bill Laraway
Dave Dorzab
Everett Long
Eddie Lage
Bill Corrado
Bud Mohr*
Larry Hayes
Bob Norton
Rob Norton
Tony Medearis
Jim O'Banion
*Line of Duty Death (LODD)
Get in Touch
If you'd like to send us a non emergency question or comment use our contact form. We will respond as quickly as possible. To reach us by phone call: (541) 354-1648.
For emergencies only call 911
Station Locations
ODELL
3431 Odell Highway
Odell, OR 97031
541-354-1648
PINE GROVE
2995 Van Horn Drive
Hood River, OR 97031
541-386-2900